Plan your project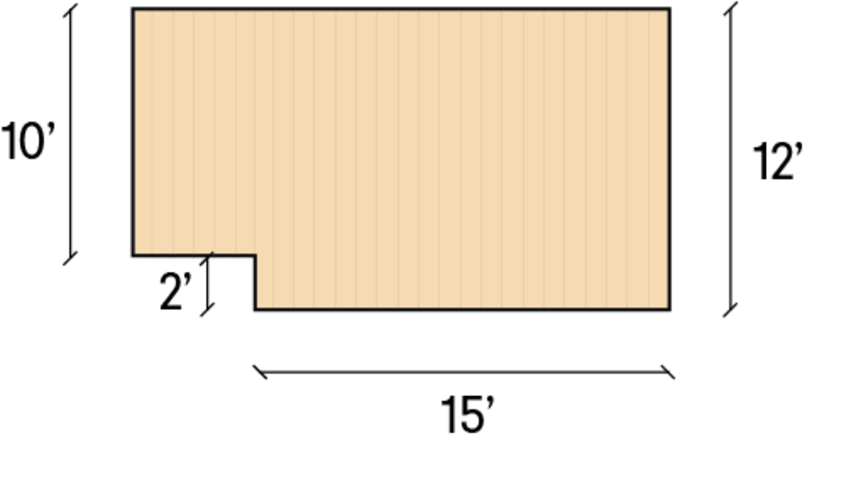 Measure all sides of the area where you will be installing your HOFT privacy screens.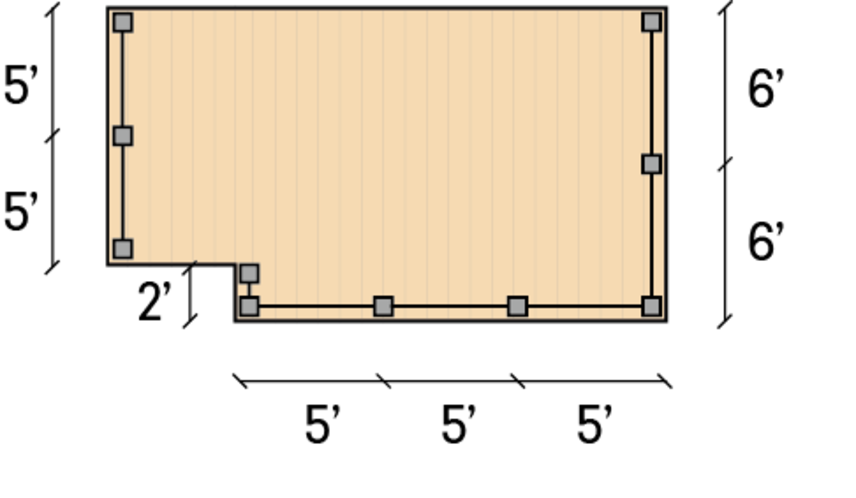 Determine where each post will go, remembering that a maximum of 6 feet is recommended between posts.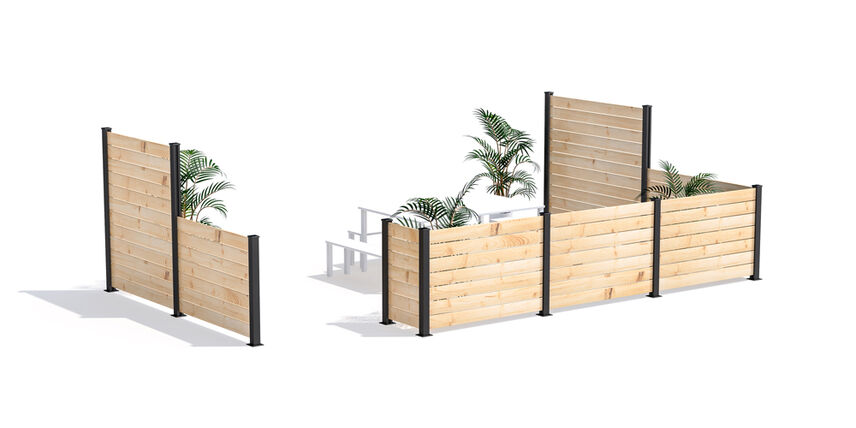 HOFT offers 44'' and 6' high posts to allow privacy and comfort right where you need it.
Choose your HOFT post kits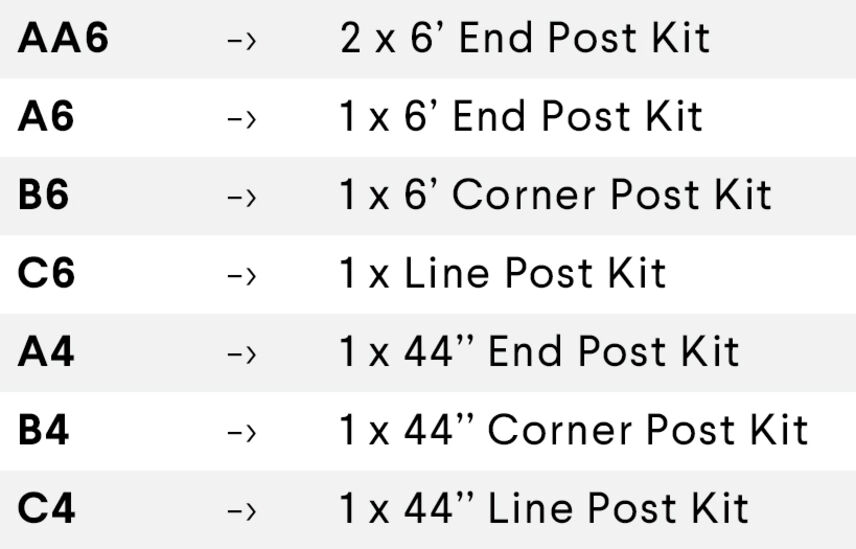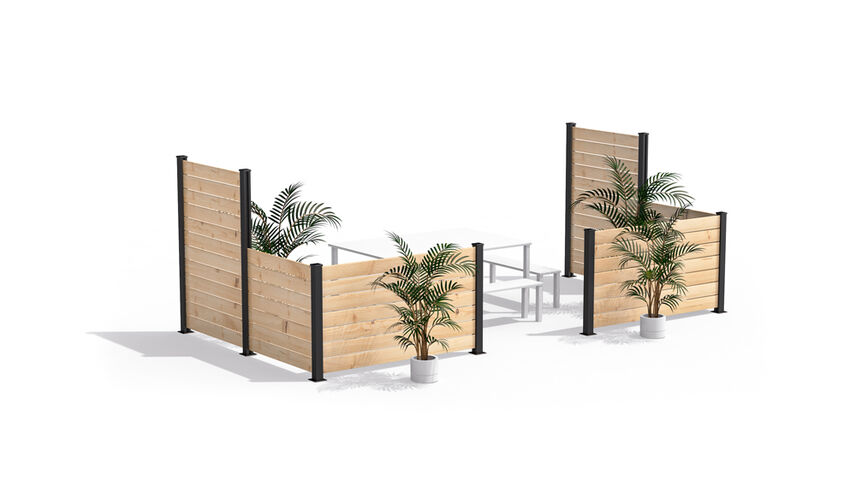 2 A6  -  2 x C6  -  2 x A4  -  2 x B4  -  2 x Rail Fillers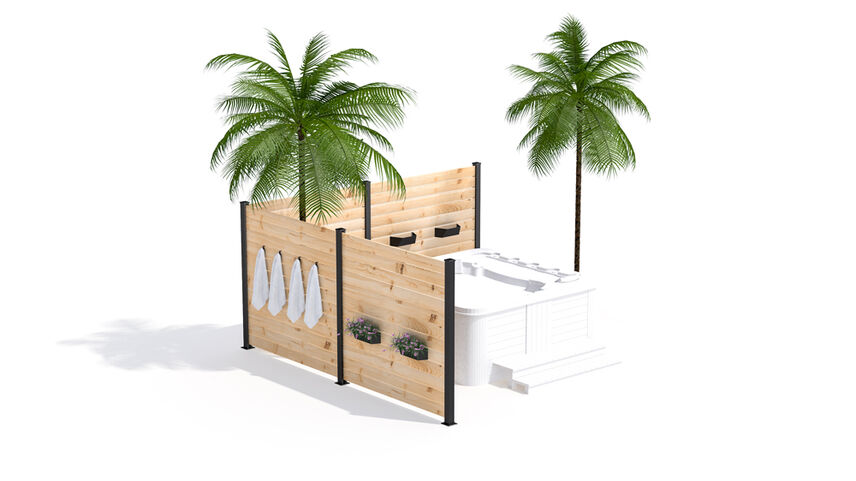 2 x A6  -  1 x B6  -  2 x C6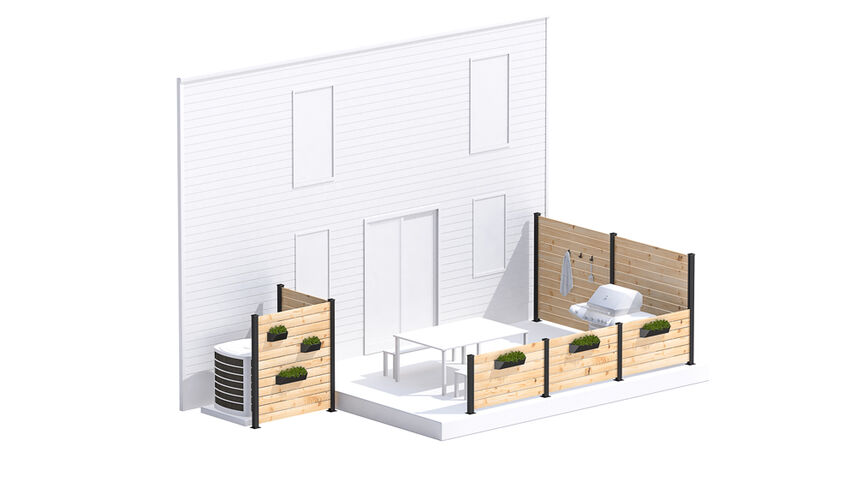 3 x A6  -  2 x B6  -  1 x C6  - 1 x A4  - 2 x C4  -  1 x Rail Filler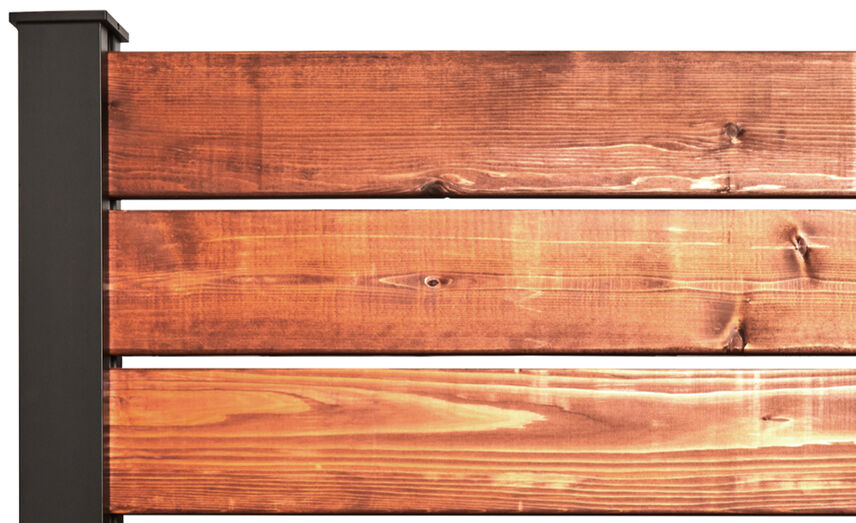 5/4'' x 6'' Red Cedar deck boards stained paprika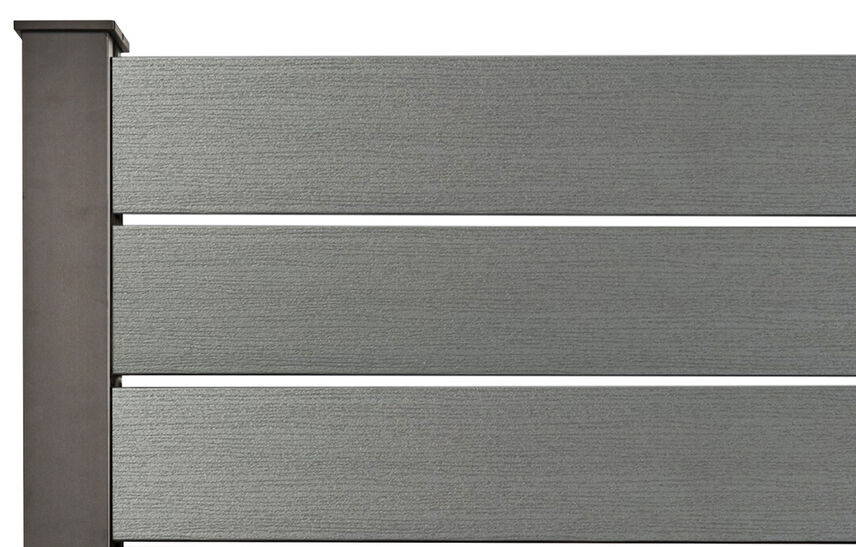 1'' x 6'' Composite deck boards grey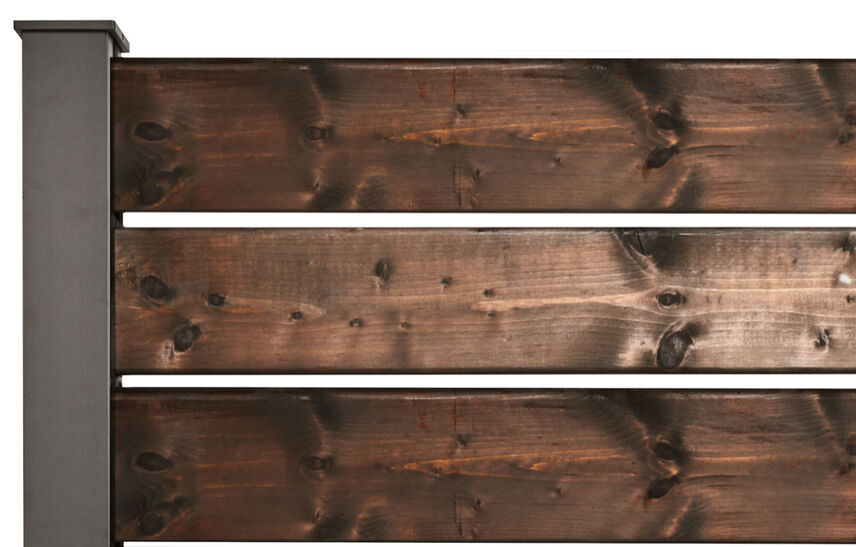 5/4'' x 6'' Treated wood deck boards stained espresso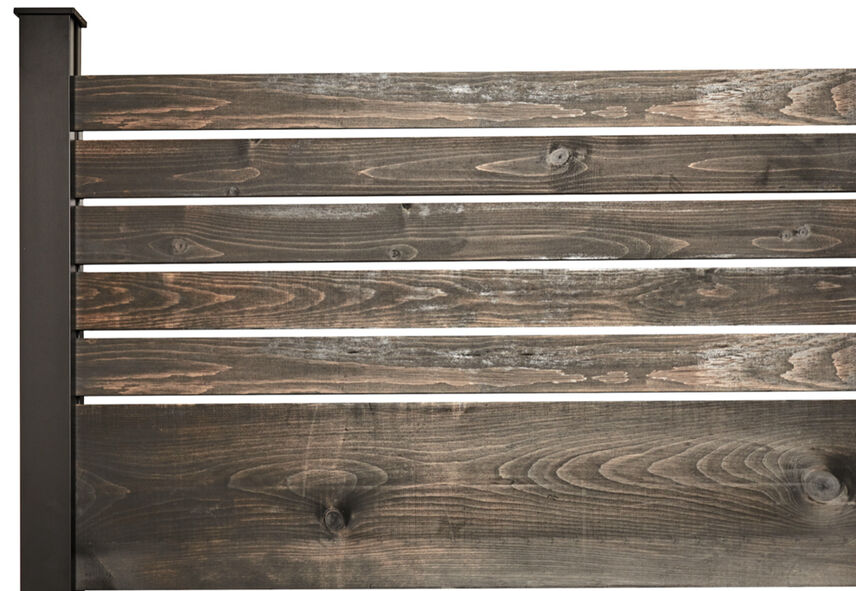 Mix & match widths for a unique look
Ask your home improvement expert what kind of finish your wood needs.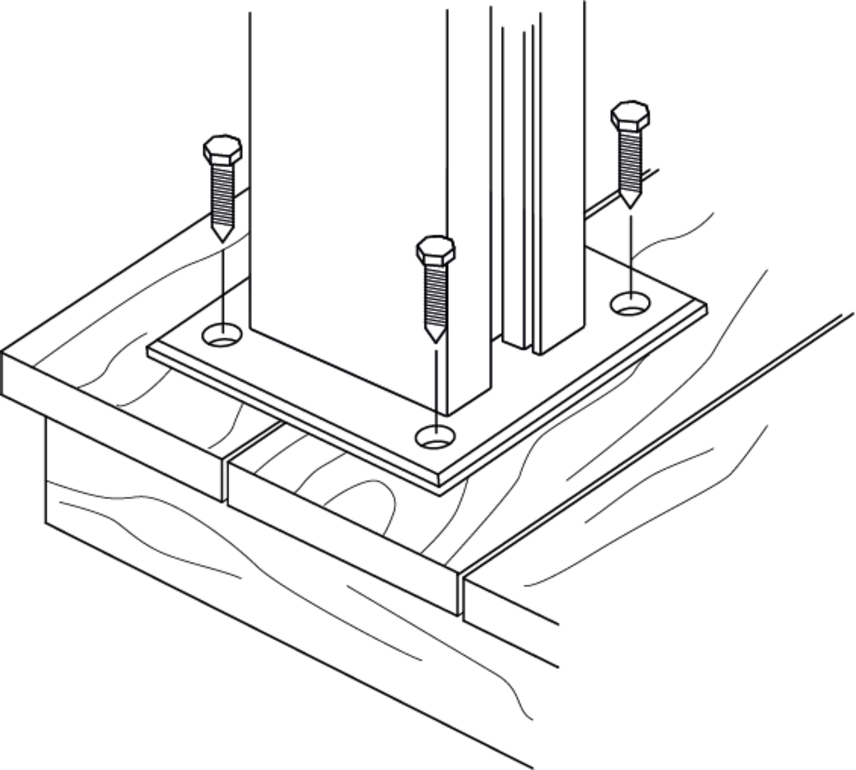 WOOD / COMPOSITE : To anchor on a wood or composite surface, use 3/8'' wood anchors (not included).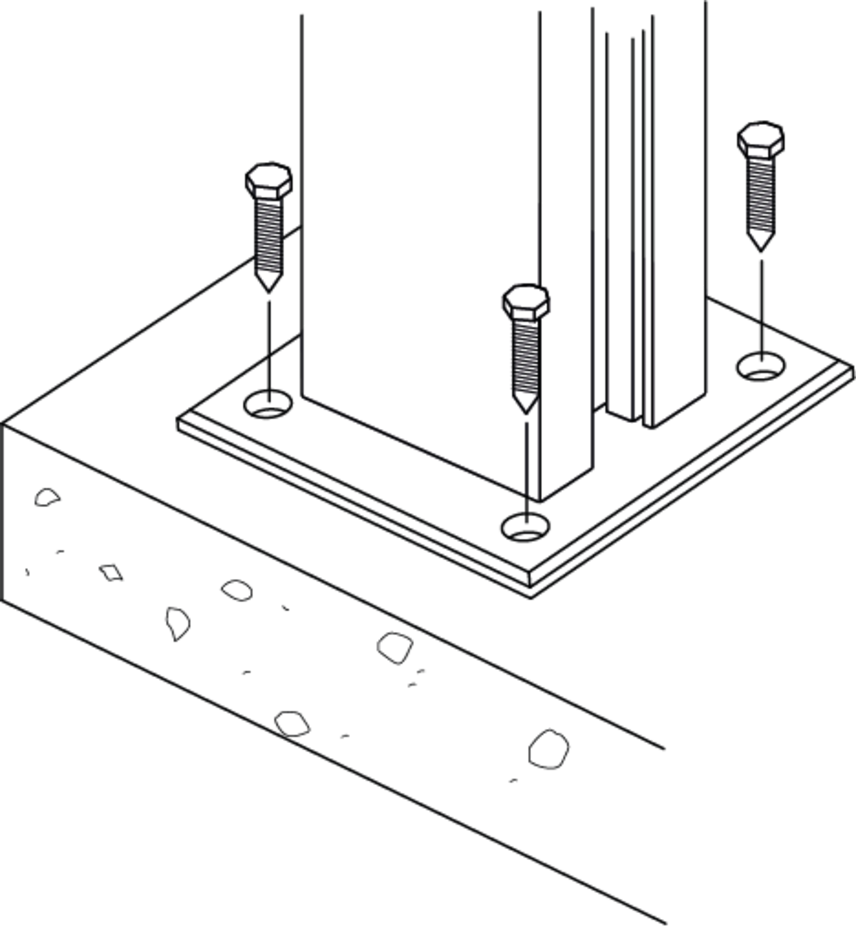 CONCRETE SLAB : To anchor on a concrete slab, use 3/8'' concrete anchors (not included).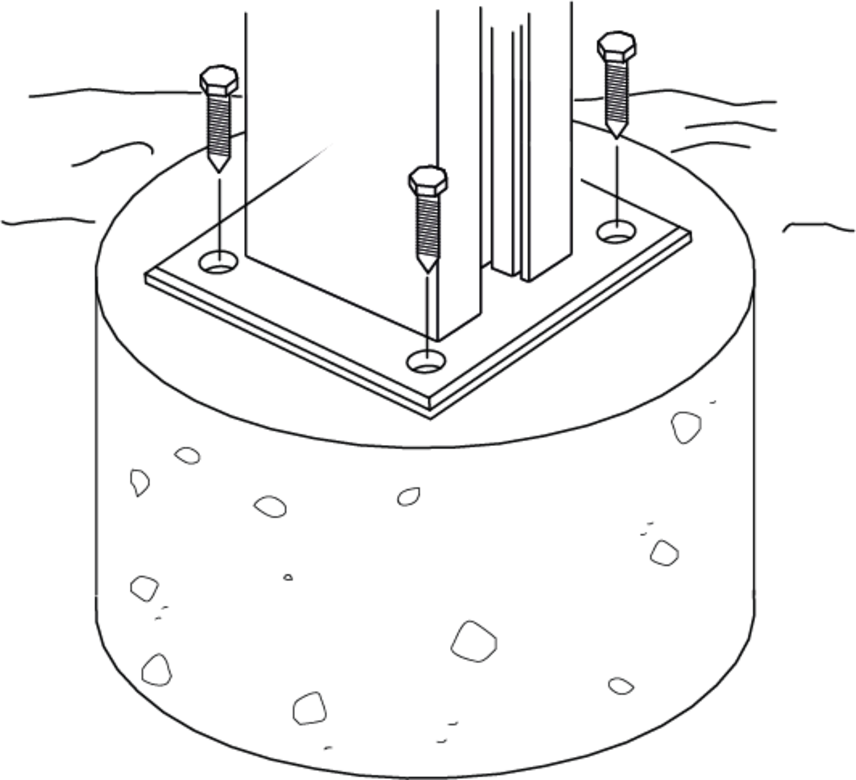 IN GROUND : To anchor in ground : Dig a hole a minimum of 3 ft. deep x 9 in. diameter, pour concrete and wait for it to dry for 48 hours. Then fasten your posts with 3/8'' concrete anchors (not included) on the concrete base.
Anchor posts 1''1/4 closer than the length of your chosen planks, so that boards insert into the rail.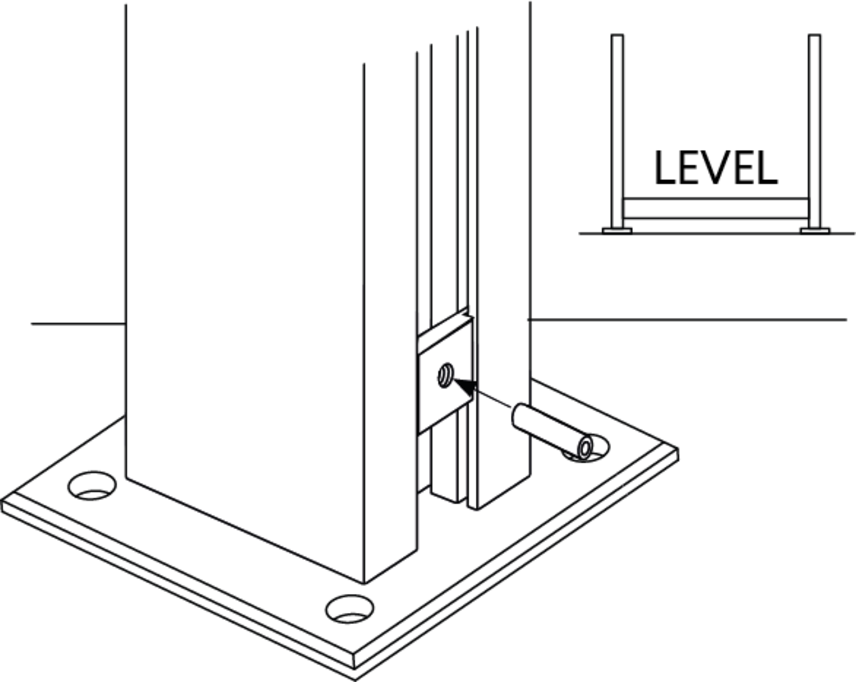 Determine the height and level of your first board by sliding a railblock in each rail and tighten at the desired height. If your surface has different levels or is sloped, simply readjust railblocks accordingly.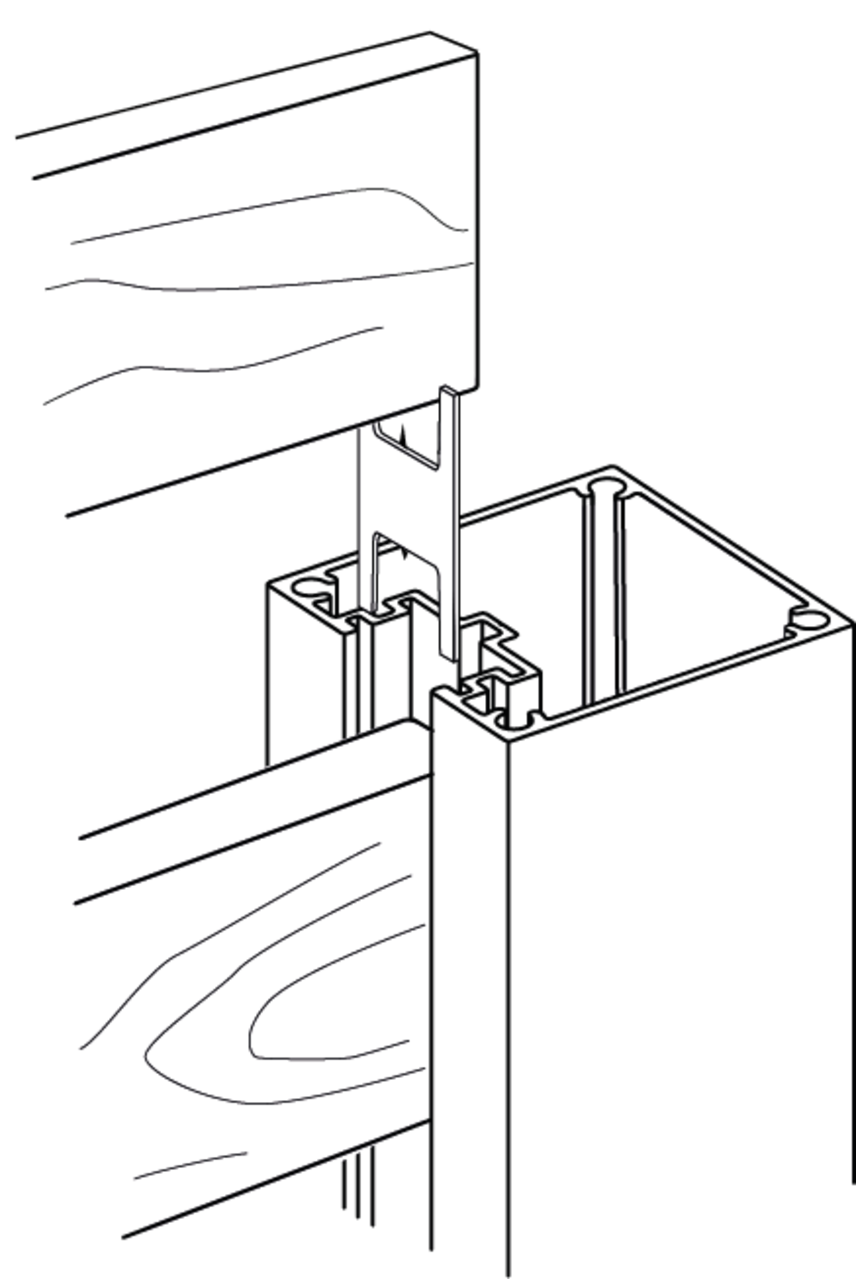 Insert a spacer in each rail between each board. HOFT's innovative spacers act as nails to strenghten assembly and give you the perfect and constant distance between boards. No measuring, no hassles.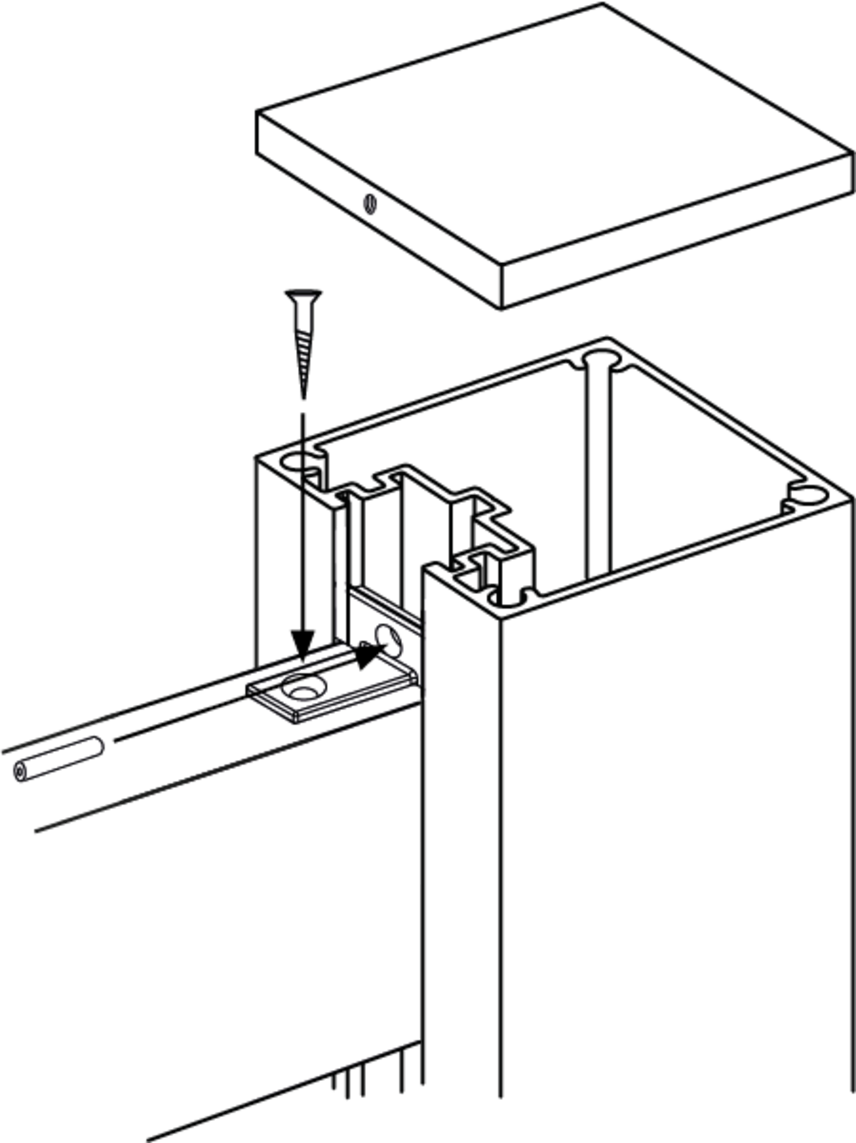 Slide section brackets on top board and insert both screws to solidify assembly. Then complete the look with the cap.
Complete your outdoor space with HOFT accessories and enjoy!